Gala Bingo Launches New Advert For 'Bingo Like A Boss' Campaign
Categories:
News
|
Published by:
Bingo Cove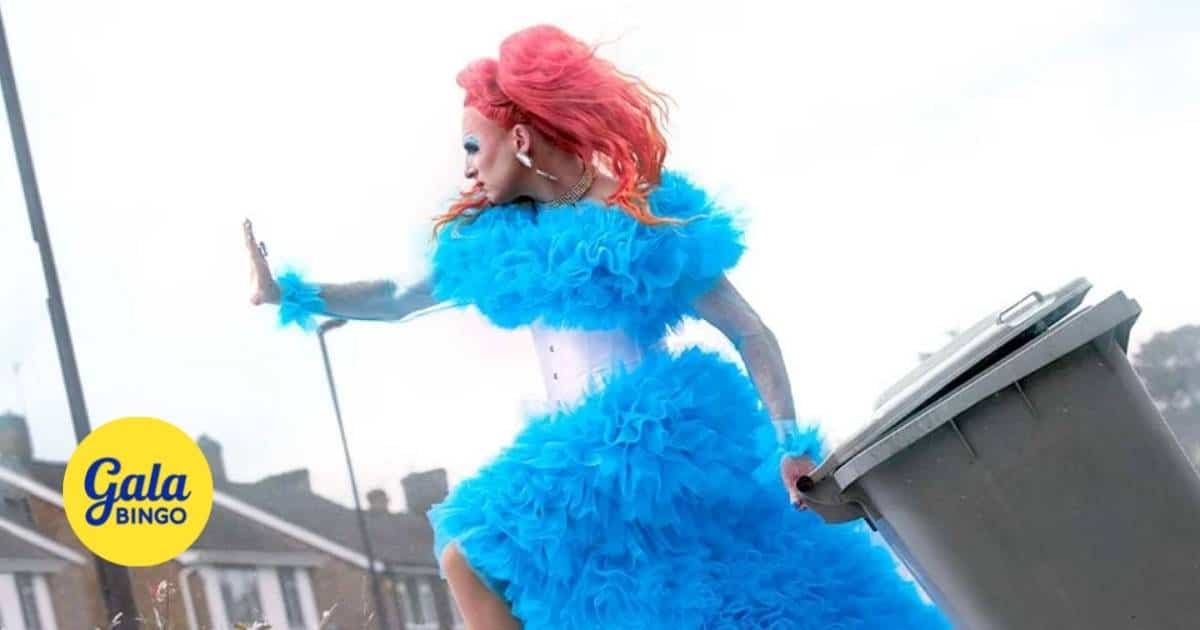 Gala Bingo, one of Entain's five online bingo sites, has launched its next installment of its 'Bingo Like a Boss' campaign. This advert is titled 'Ice Queen' as it features a drag queen named Frieda Balls who has to battle the elements when taking her wheely bin out.
As with their previous 'Bingo Like a Boss' campaigns, the aim is to add some glam to everyday mundane tasks. The first featured Gloria the boss babe who was played by Paisley Billings who became famous as the receptionist in Tattoo Fixers. Another featured Doug and his dog acrobatically getting in the washing.
Gala Bingo rebranded in 2020, which is when this campaign launched. This specific advert will run for a year after its official launch on the 19th of October during Buying and Selling on ITVBe. It has been developed by creative agency Antidote and production agency Outsider, with Chris Balmond as Director.
The campaign also contains a series of digital films starring four characters from the 'Bingo Like a Boss' series. In the Gala Bingo Boss Offs, Doug, Wendy, Ruby Rose and Frieda Balls will compete in challenges to see who the ultimate boss is.
James Kennedy, brand marketing director, said: "I think we all need to be a bit more like Frieda! She demonstrates how life's tedious tasks can be made fabulous and how you can add a touch of glamour to even the most mundane of chores.
"The ads really showcase the exciting side of the Gala Bingo brand, and we hope the nation can find some time in their day to get glammed up and feel like a boss, just like Frieda!"
You can watch the new advert below.
As Gala Bingo is one of the most popular bingo brands in the UK, it's no surprise that Entain is still investing in it. In July 2021, it relaunched on Entain's Electraworks software after using Playtech's Virtue Fusion bingo software for the years prior.
Gala Bingo was the final Entain bingo site to relaunch on this software after Entain (then GVC) acquired the Cozy Games network. Cheeky Bingo and Foxy Bingo switched from the Dragonfish software, whereas Ladbrokes Bingo and Coral Bingo migrated from the Playtech software. Finally, all Entain bingo brands are on the same network.
Relevant news