MrQ Partners With DOTS for Bingo Charity Nights
Categories:
News
|
Published by:
Bingo Cove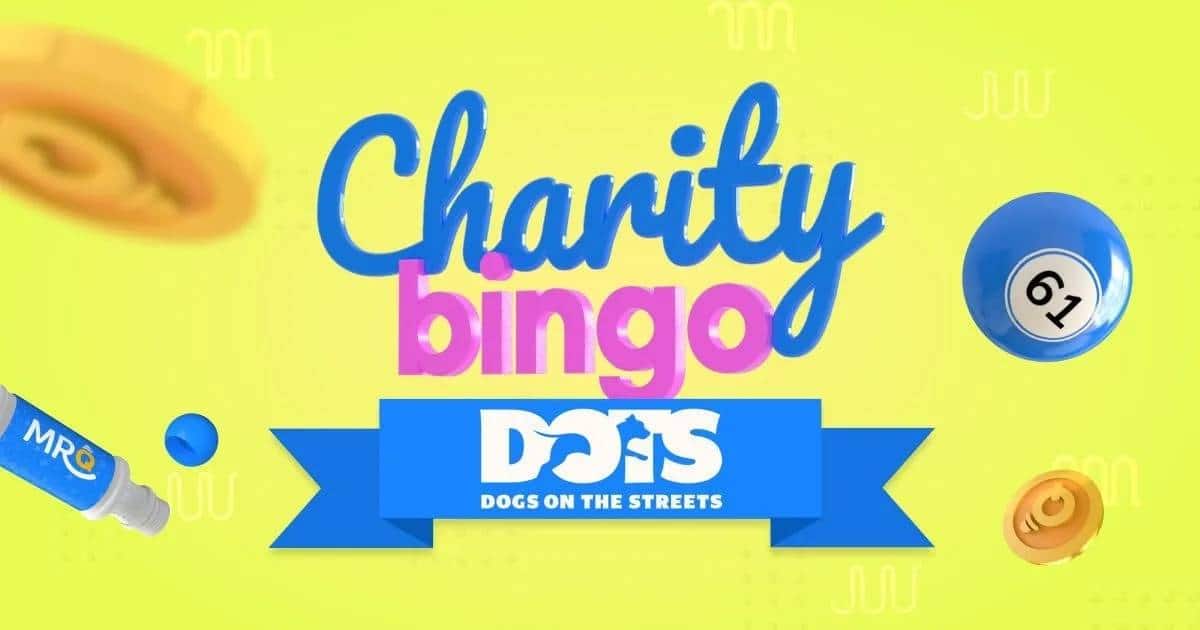 MrQ, the best new independent bingo site, has teamed up with the charity Dogs On the Street to bring its players three charity bingo nights. The first evening will be this Thursday the 4th November from 8 to 9 pm.
There will be a new dedicated 90-ball bingo room for this charity bingo night, with games starting every 10 minutes. Ticket prices are set at 20p each and there's a minimum limit per game set at six tickets. The cash prizes breakdown is as follows:
1 line – £20
2 line – £30
Full house – £50
On the last game of the night (8:50 pm), the full house cash prize will be upped to £450! That's nine times the full house prize on the previous games so make sure you enter into that one if you want a chance to win this.
The entire evening's ticket sales will be given to the charity. Dogs On The Street was founded in 2016 to help dogs owned by people who live on the streets. This includes food, medication, grooming, and, of course, lots of doggy attention. Whilst they currently help dogs in London, the charity aims to expand in the future. As well as the ticket sales, MrQ is also donating £1,000 to the charity.
This isn't the first time that MrQ Bingo has held charity nights and it won't be the last as they've announced that they'll partner with new charities each quarter.
The team at MrQ commented on the partnership: "Charity bingo nights are a great way for us to use our technology to raise money for charities. Last year we piloted the use of bingo to raise money for Rail Aid and it was a huge success, so now we're rolling it out as a more frequent activity to help a range of different causes."
Speaking of the event, the team continued " Our aim is to build awareness for these charities among our growing customer base, drive a sense of community through the bingo chat room and ultimately help support the work of some amazing people."
If you love dogs, or even if not, and just like the sound of the final game's jackpot prize, head over to MrQ to buy your tickets.
Relevant news