Flutter Entertainment Acquires Tombola for £402m
Categories:
News
|
Published by:
Bingo Cove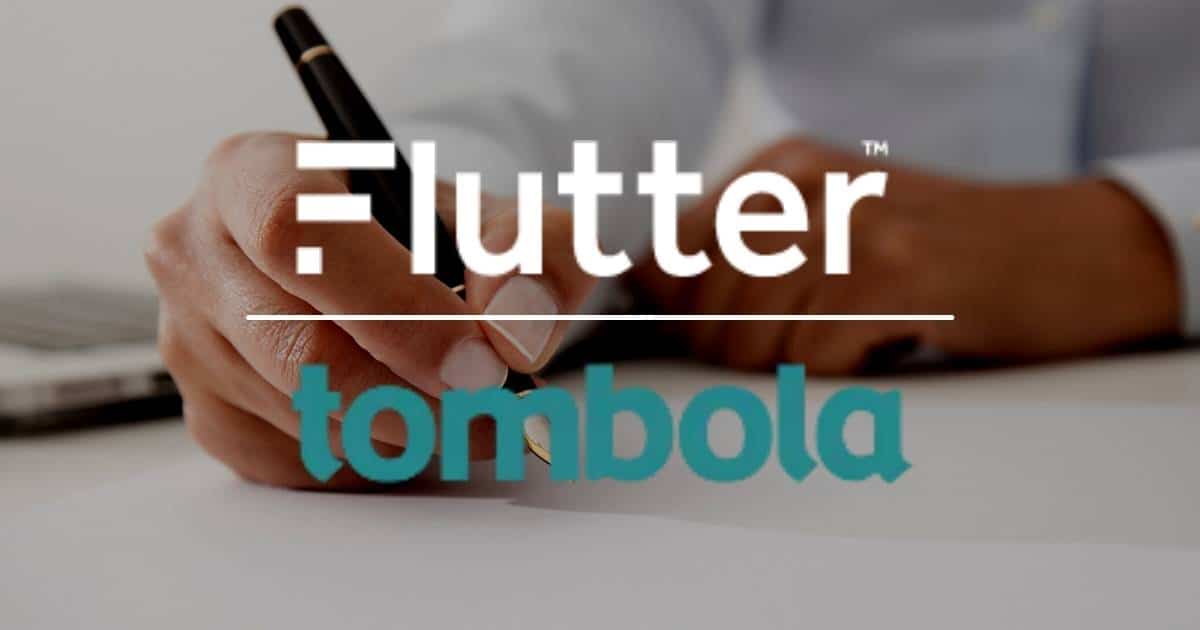 Flutter Entertainment PLC, the company behind Paddy Power, Betfair, Pokerstars, and SkyBet has this morning announced the acquisition of Tombola. The deal is worth a whopping £402m and is expected to be finalised in Q1 2022.
That is as long as the UK Competition and Markets Authority approves the merger. We can't see a reason why it wouldn't be approved as there are still many large UK bingo sites left to compete with Paddy Power Bingo, Betfair Bingo, Sky Bingo, and this addition of Tombola Bingo.
Tombola is the largest of the independent bingo sites and arguably the biggest when it comes to its player base having around 400,000 average monthly players. The majority of these are in the UK as 80% of the revenue base comes from there. Italy and Spain then make up 16% of the business' revenue.
Tombola's online operations have been around for the last 16 years and they pride themselves on being a fun and friendly low-stakes place to enjoy online bingo. All of the games are built in-house which includes the bingo rooms and arcade games at Tombola Arcade.
Over the years, Tombola has won multiple awards including for 'Best Responsible Gambling Operator'. This year, they even introduced £500 monthly loss limits for all players. Something that Paddy Power introduced a couple of months after Tombola, but for players under the age of 25.
It is known that Flutter is looking to expand its recreational customer base due to safer gambling reasons. This became evident when they acquired a 50.1% stake in Indian-focused Junglee Games, the online rummy and daily fantasy games provider. So, the Tombola acquisition clearly fits into this strategy.
However, this announcement is completely out of the blue. Only last week, Flutter publicly apologised for accidentally sending promotional messages to self-excluded players at Sky Vegas. Hopefully, the issue that caused this error has now been resolved.
Tombola will be a good addition to Flutter Entertainment as in the most recent financial year ending in April 2021, it generated pro forma revenue of £164m and EBITDA of £38.5m.
We doubt that there will be much change as this is a business that already works well. It does give Flutter the chance to expand Tombola's offering into other territories, with the US and Brazil being two large growth markets for bingo.
Peter Jackson, Flutter Chief Executive, commented:
"As the world's leading online gambling operator, Flutter is delighted to add Tombola, the UK's premier bingo brand to the Group. Tombola is a business we have long admired for its product expertise, highly recreational customer base and focus on sustainable play. The brand aligns closely with Flutter's safer gambling strategy, a key area of focus for us. I am excited to combine Flutter's digital marketing expertise with Tombola's operational capabilities within the UK & Ireland division. As the time comes for Phil to hand over the reins, I would like to thank him for building the success story that the business is today, and I look forward to welcoming the Tombola team to Flutter and growing a sustainable business for the future together."
Relevant news