Bingocams Bids Farewell, Making Way for Bingostars
Categories:
News
|
Published by:
Bingo Cove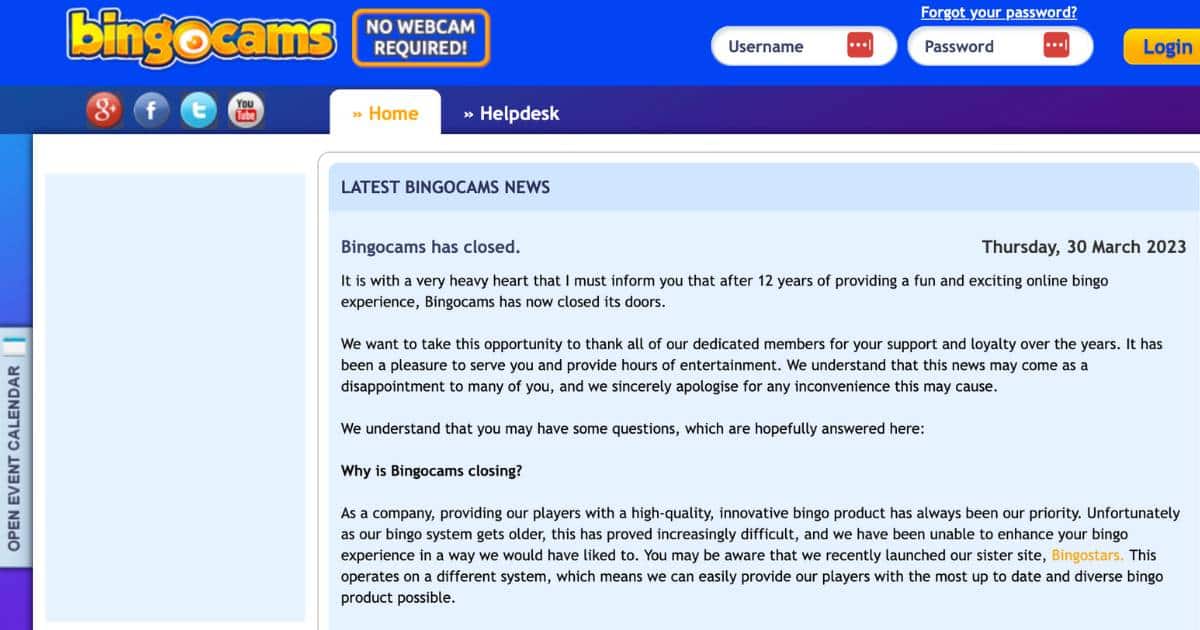 Many of you may already know that Bingocams is closing its doors on March 31st. This beloved online bingo site has entertained players in the United Kingdom for the past 12 years, so the news last month was quite a shock!
As players ourselves, we have cherished the memories of playing at this remarkable site that brought us some hilarious winners' videos over the years.
Why is Bingocams closing?
Dazzletag, the company behind Bingocams, has cited the site's aging bingo system as the main reason for its closure. Despite its best efforts to provide a high-quality and innovative experience, the limitations of the current platform have made it increasingly difficult to enhance the desired gaming experience.
Bingocams Grand Finale
On the final day of operation, Bingocams is hosting a Grand Finale for all funded players. At 8 PM, a prize pool of £4,000 worth of jackpots will begin over 32 rounds. The person who wins the top prize will take home a generous £1,500!
Bingostars Set to Take Its Place
However, there is some good news for bingo players! Dazzletag recently launched a sister site called Bingostars, which offers Pragmatic Play's range of bingo games. This new site allows the company to deliver a more diverse and up-to-date bingo experience, ensuring that the fun and excitement continue.
It's a cheaper way for the company to continue offering a bingo product to its core player base. Plus, we and many others love Pragmatic Play bingo games, so we'll definitely have a review of it live as soon as we get the time to sign up and play!
Relevant news